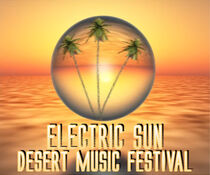 The Electric Sun Desert Music Festival was an electronic music event and festival held on the weekend of Friday, April 14th, 2017 in Apple Valley, California, which left 20 teenagers dead and 156 hospitalized from acute nutritional vape poisoning in an incident which came to be known as "the deaths in the desert".
Tim Heidecker and his personal physician Dr. Luther San organized the festival to promote "MT BTL 2.0", the debut single of Tim's electronic dance music band DKR and distribute free samples of the TCH Vape System, named in honor of Tim's deceased son Tom Cruise Heidecker Jr. Additionally, Tim operated the Six Bag Cinema food truck, serving Kobe sliders and truffle-flavored dipping oil. Tim had previously claimed that he wanted to provide "a fun, safe, mind expanding experience".[1] There were no medical personnel at the event.
Investigation and aftermath
[
]
Upon report of the incident, Tim and Dr. San were arrested by the San Bernardino County Sheriff's Department and incarcerated pending trial. The police investigation subsequently determined that the TCH Vape System contained highly toxic amounts of Bufo alvarius toad venom, methamphetamine, synthetic marijuana, synthetic cocaine and phencyclidine.
Tim was later released on bail and was able to make a plea deal in exchange for testimony against Dr. San, who had formulated and "dialed in" the dosages in the deadly vape product.
References
[
]